Selena Gomez. In many ways, she's just like your regular 19-year old,
horsing around with pals
during the weekend, baking cupcakes, having a blast.
In other ways, well, she's a tad bit different. And not just because a
kiss with her boyfriend
at the Lakers game becomes national news the following day.
Also because she's about to launch her very first perfume, simply titled "Selena Gomez," and she stars in the first promotional ad for it. The first mature, sexy promotional ad for it, we should say. See for yourself: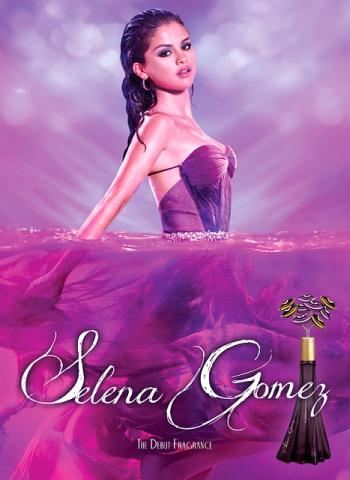 The perfume will be available exclusively at Macy's next month, retailing in different sizes for $35, $45 and $55. Think you'll pick up a bottle?