Wonders will not cease with the way people think,well if part of the money goes to his children then its wotrh it,afterall,its very rare to see a man make money for his family when when he is gone.YOU STILL AN ICON MJ
Get ready to see Michael Jackson, or at least his likeness, back in action.
Pepsi announced a deal with the late King of Pop's estate that allows the brand to use the music legend's image for its new global marketing push.
What will the new Michael Jackson Pepsi commercial(s) and more entail? Maybe a live action hologram performance, a la
Tupac at Coachella
?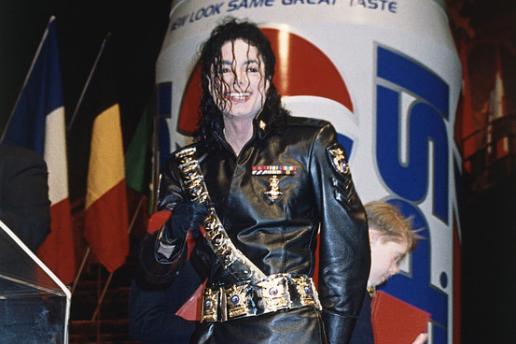 According to the
Wall Street Journal,
the nature of the promotion will vary by country, but will include a TV
ad, special-edition Pepsi cans
featuring Jackson's image
and chances to download remixes of Michael's biggest hits.
Pepsi's chief creative officer, Brad Jakeman, said the broader Live for Now campaign took 10 months to develop and its aim is to amplify the company's strong ties with popular culture, with Jackson obviously one of its all-time icons.
Jackson first partnered with Pepsi in 1983, but in 1984, his hair caught fire while filming a commercial for the brand, an event that some believe led to his addiction to prescription drugs, which led to myriad problems throughout his life.
What do you think of Pepsi using MJ's image again?Pepsi pease what happened when he was alive?